These book covers were created for a series of classic literature. The three novels for which I've designed covers are from the works of Ernest Hemingway. The subject matter of each book cover pertains to important details in each individual story, but the design concept pertains to themes common throughout the series of three books.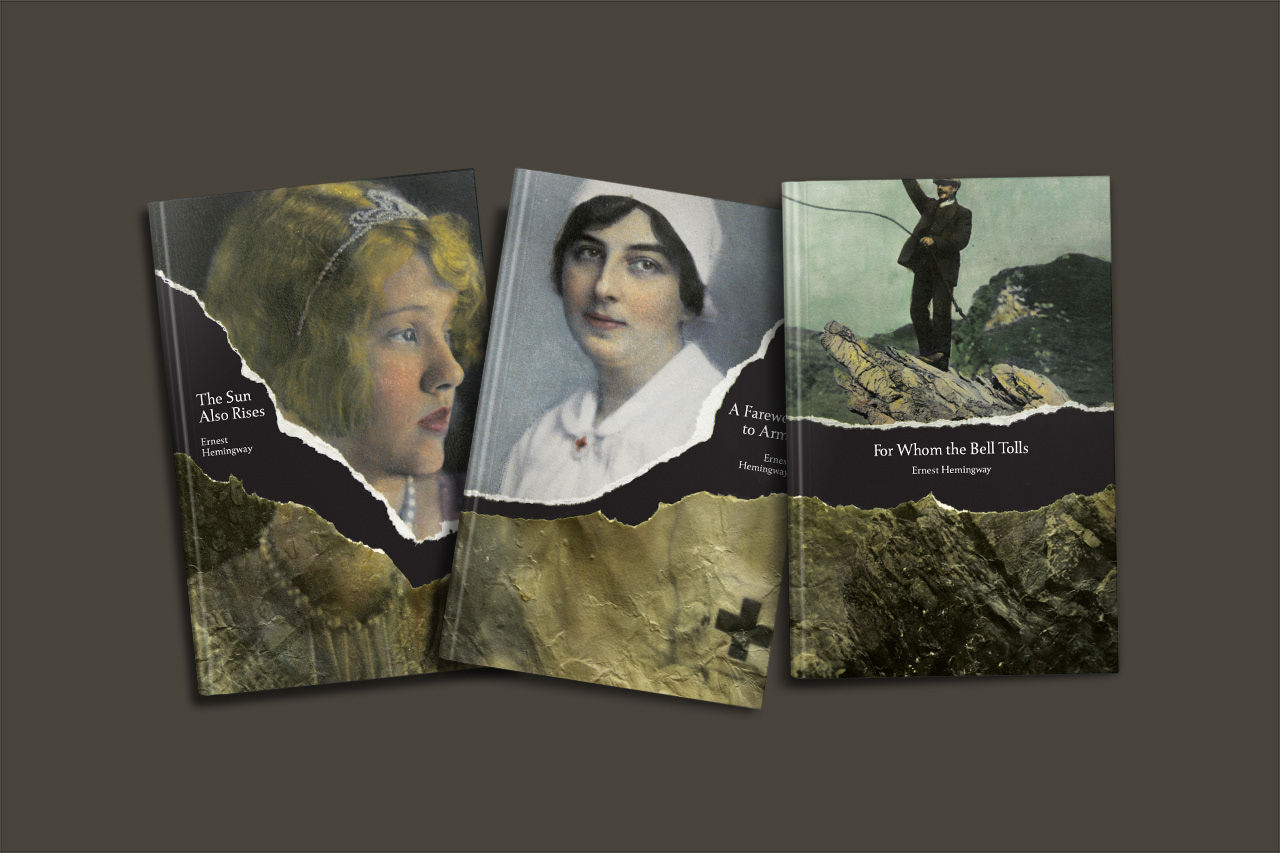 This video explains the working method I used to design these three book covers.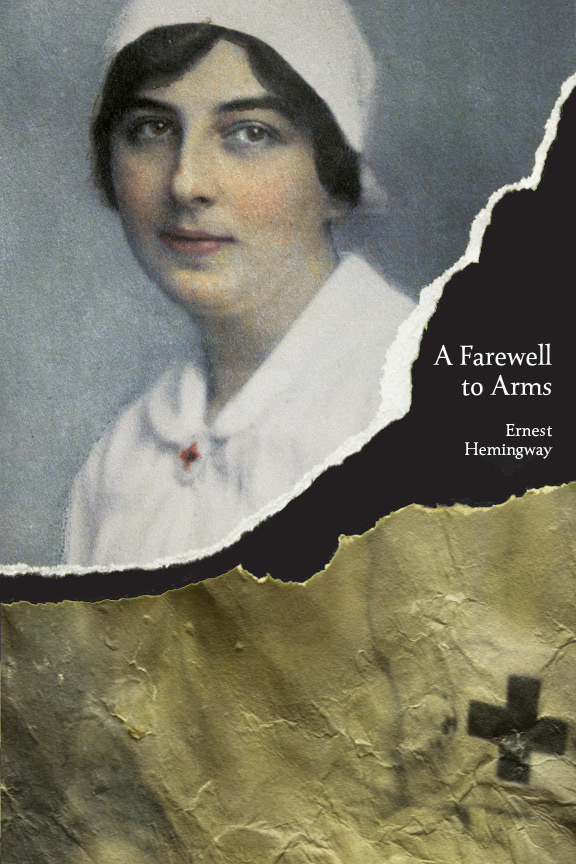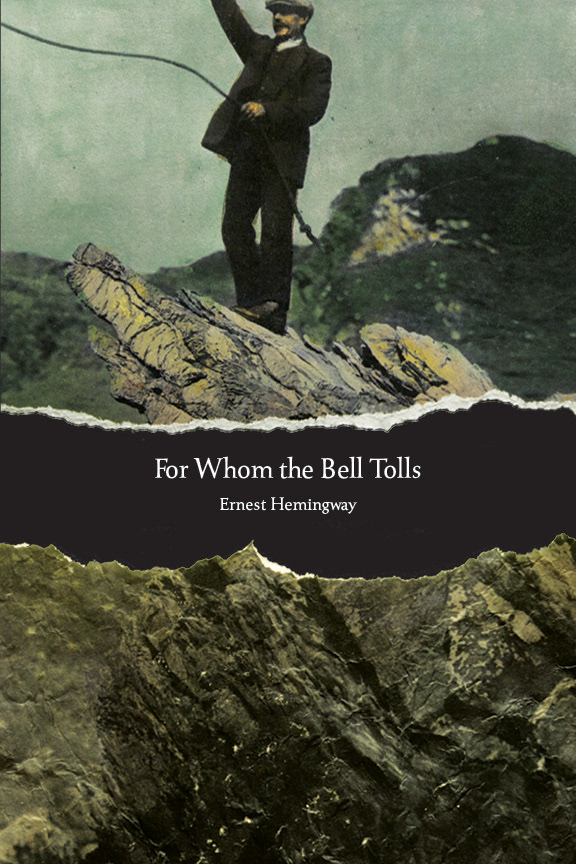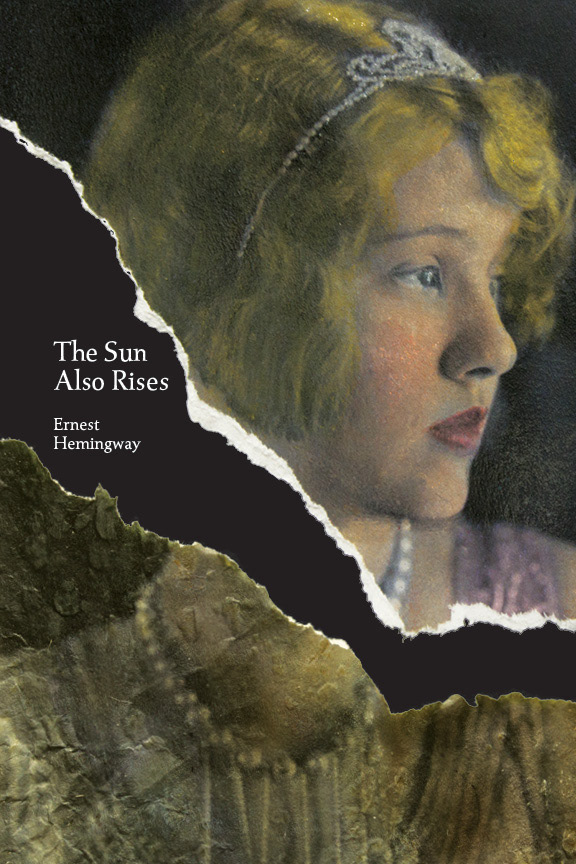 There are several themes these novels share which inspired the concept of the design. The colorful, top half of each book cover image is symbolic of the idyllic outlook the main characters have for their lives. The bottom half is symbolic of the tragic reality they all eventually encounter. The choice of photography reflects the time-period in which each story set, which is the 1920s–1940s.