America 250 is both a federal and state-level initiative to celebrate the semiquincentennial of the founding of the United States of America. Even though the actual year of celebration isn't until 2026, many state and federal agencies are preparing for the event well in advance. As part of those preparations for the State of North Carolina, I was tasked with creating a field guide, a document that is used as a resource to inform both government workers and the public at large. I also was tasked with creating deliverables such as a letterhead, Teams backgrounds, and PowerPoint templates to be used by employees within the DNCR to spread awareness. I did not do any creative work in the design direction, branding, or creation of branding assets of America 250 NC, but I did design and create the layout for the field guide, as well as use the provided assets to create the other branding deliverables. 
Although the field guide is a document that is meant to live online and be shared electronically, it has the potential ability to be printed. I felt designing with print specifications in mind would be the most efficient route since only one version of the document would need to be created. The field guide is designed to digest size. This size was chosen because when printed, it would be large enough to easily read and skim but also small enough to not be cumbersome to print, hand out at events, or be carried by recipients.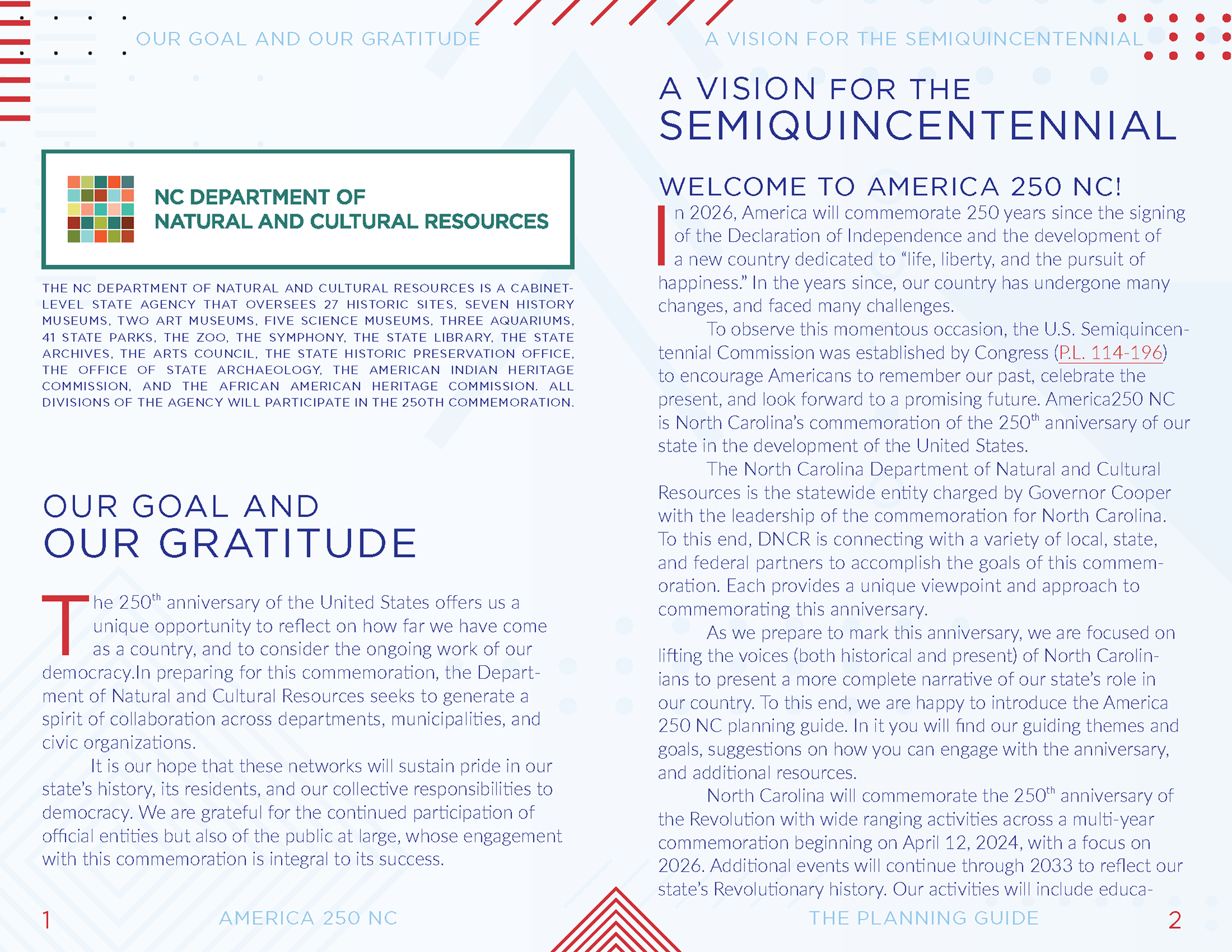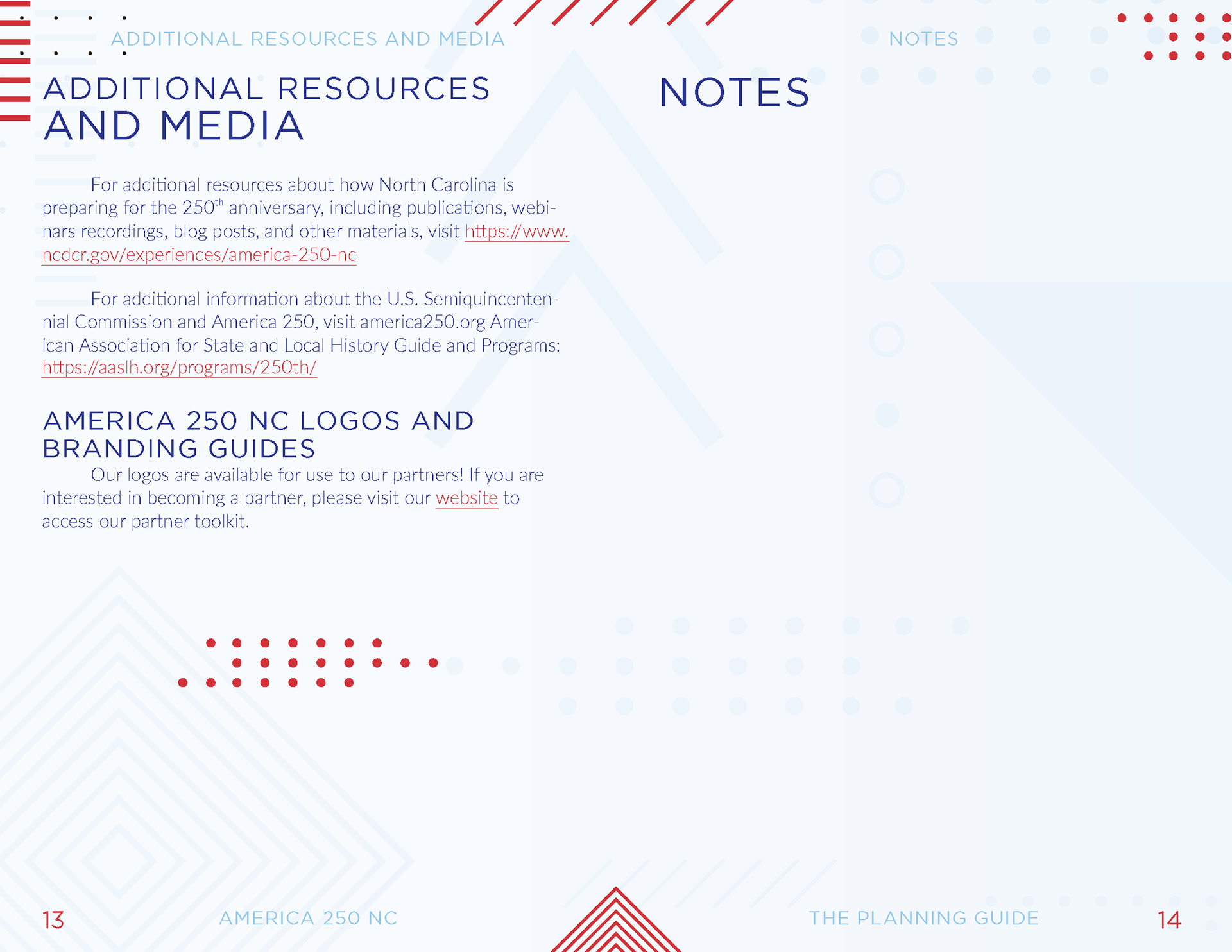 In addition to the field guide, I also created other deliverables available for use across the department. These include a letterhead, Teams backgrounds, a PowerPoint Template, and a few explanatory graphics for use across digital media.