The cosmetic company Bouquet Lipstick wanted a print ad campaign to support the launch of their namesake line of lipstick. Bouquet Lipstick wanted the tone of the ads to reflect the values of the women-run company: to be inclusive, empowering, and inspiring.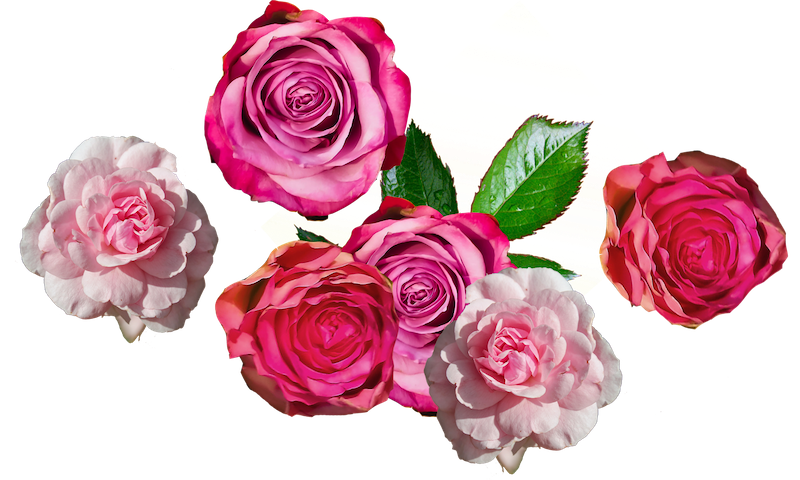 The ads were created using Photoshop. The portraits were overlaid with composite images of flowers that were in an analogous color scheme related to each selected lipstick color. The greenery was also added to complement both the flowers and the skin tones, as well as break up the large areas of color.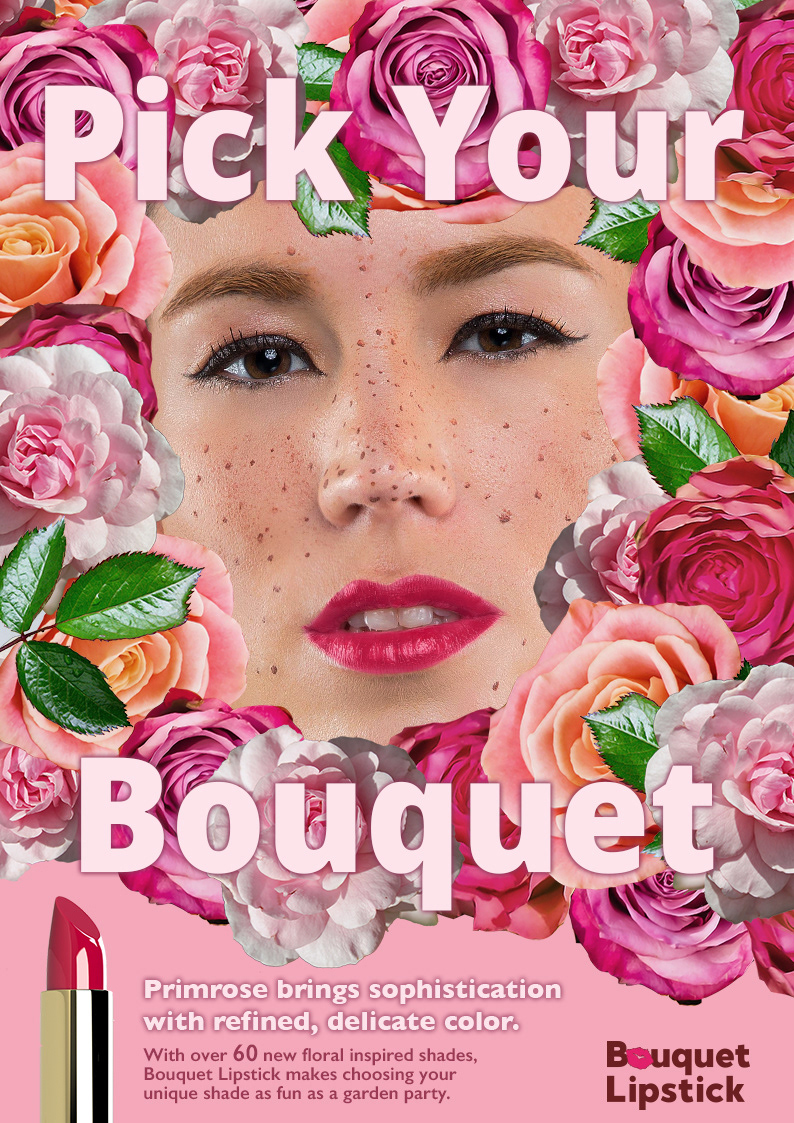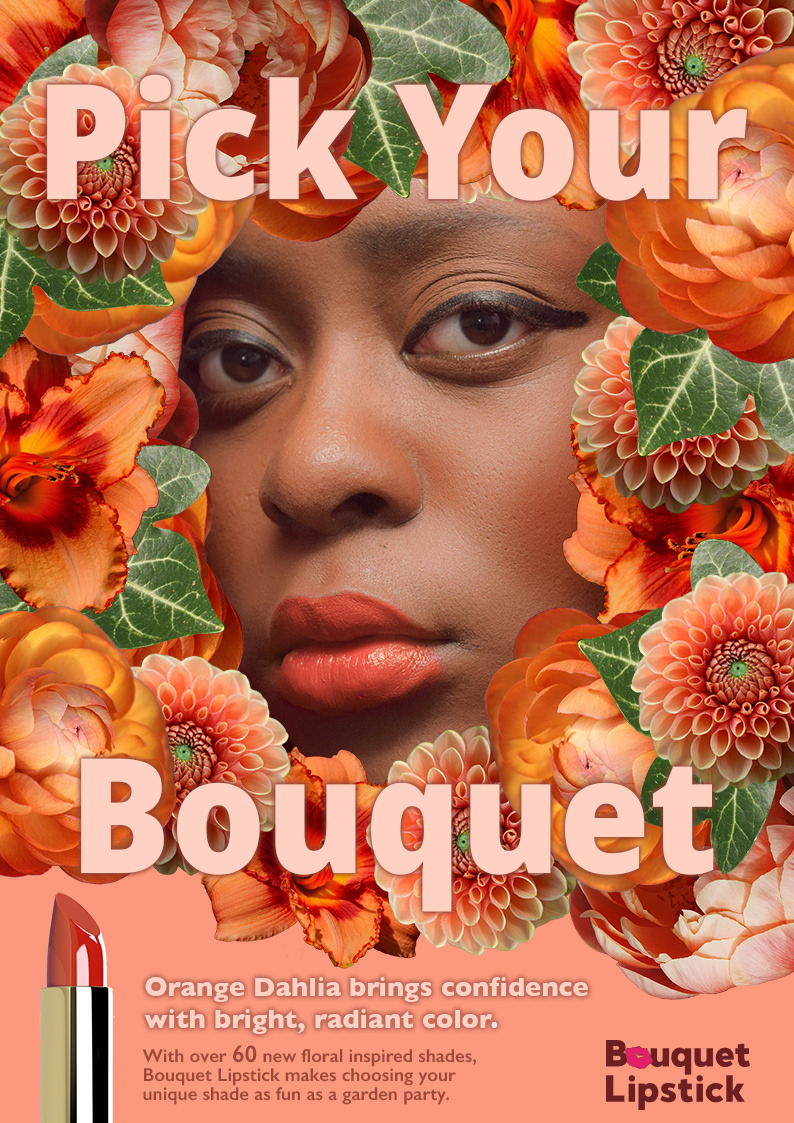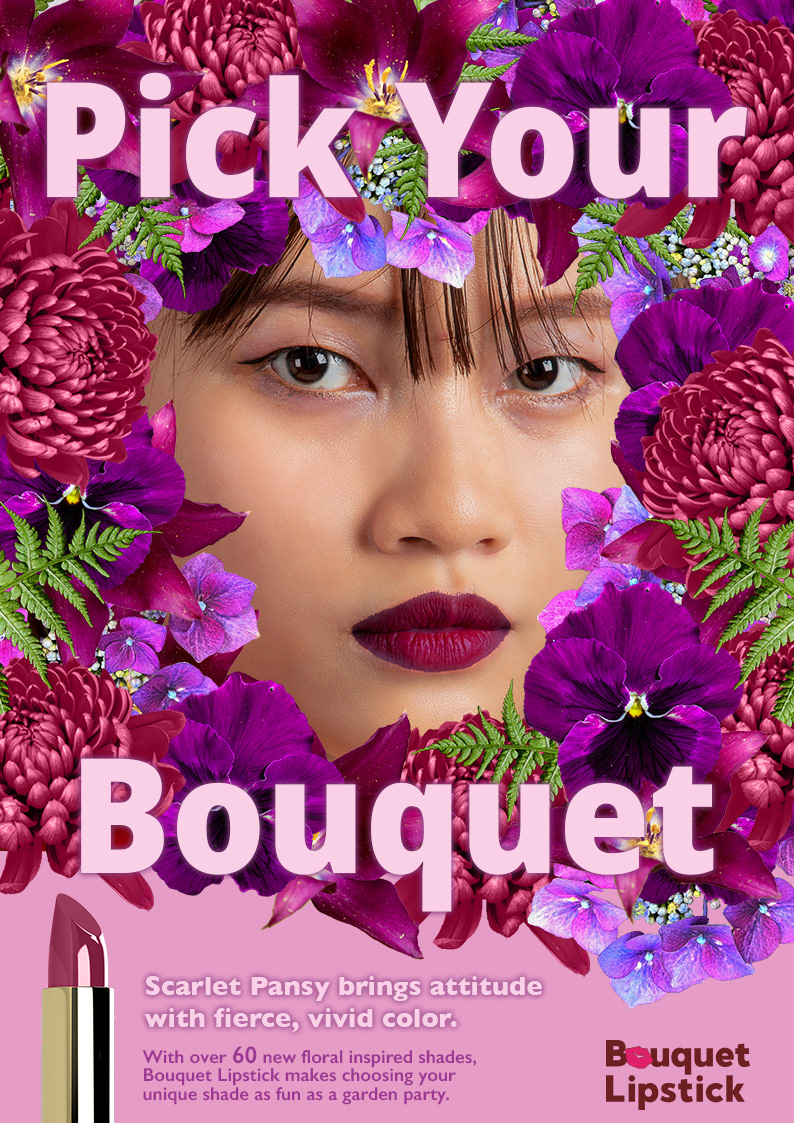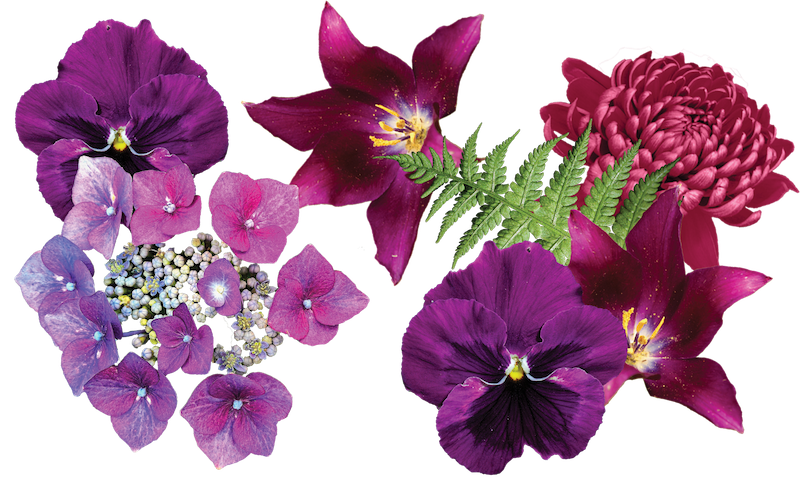 The copy was written to inspire young women to purchase this lipstick to feel a certain way about themselves, rather than look a certain way. People wear makeup like they do clothes: to make a statement, to express themselves, and to feel a certain way or. The intent is for women to pick the shade of lipstick to enhance or display the way they want to feel.