Mary Ward began learning pottery several years ago, and recently decided to begin selling her work through studio tours. She asked me to create her branding and curate an Instagram account to advertise and build a client base. Mary's work is rustic, colorful, textured, and draws inspiration from nature. All of these traits I took into consideration as I designed her branding, which consists of a logo, potter's stamp, business card, rack card, hang tag, thank you card, and shopping bag. ​​​​​​​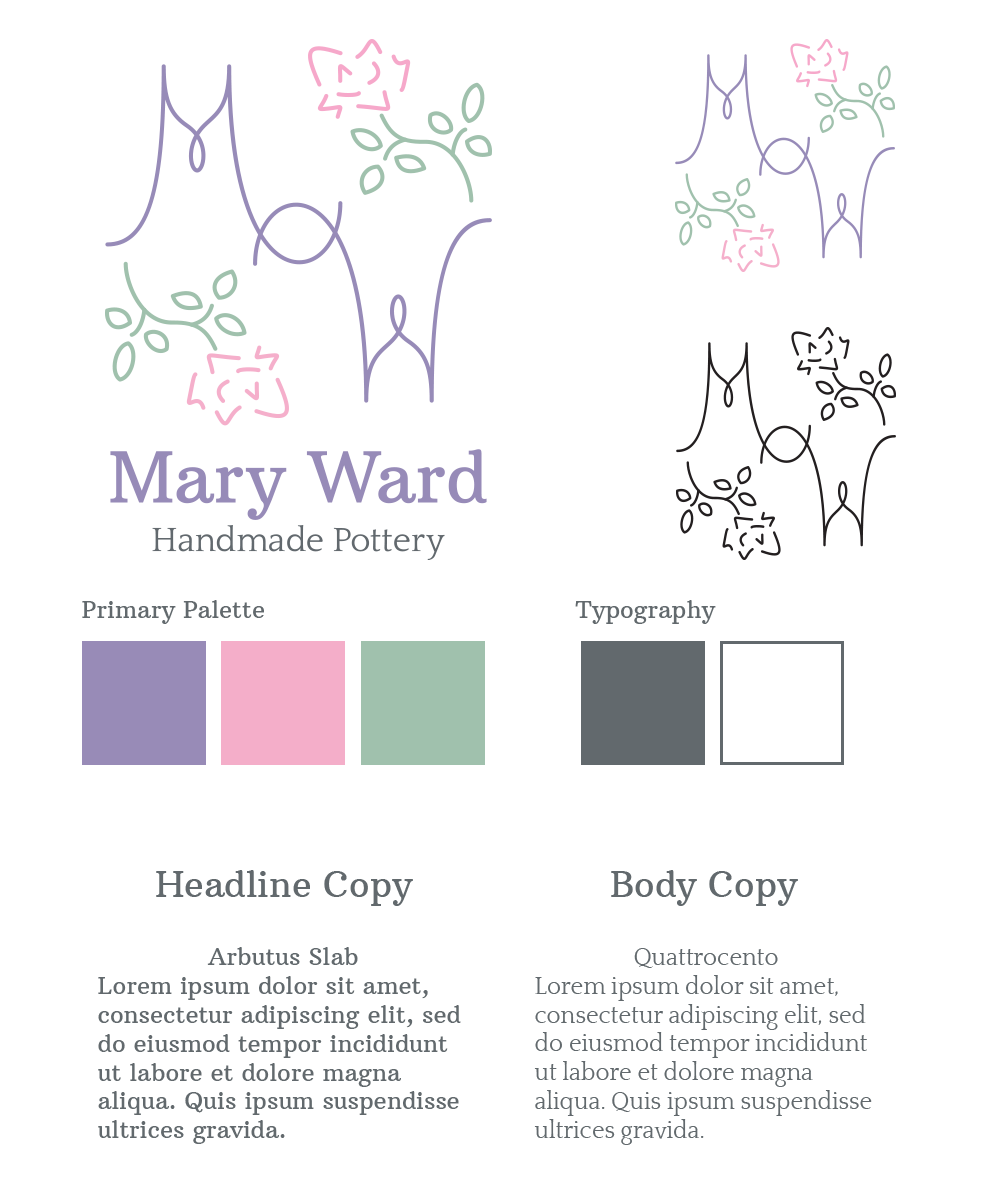 Mary is an avid gardener and asked me to incorporate flowers into the design of her logo and potter's stamp. For the business card and printed hang tags, I chose a linen paper because it reinforced the rustic elegance of Mary's work. Mary also wanted to use an Instagram account to both advertise studio tours and establish a customer base. Her Instagram account mixes photographs of her working, her finished work, and sources of her design inspiration. ​​​​​​​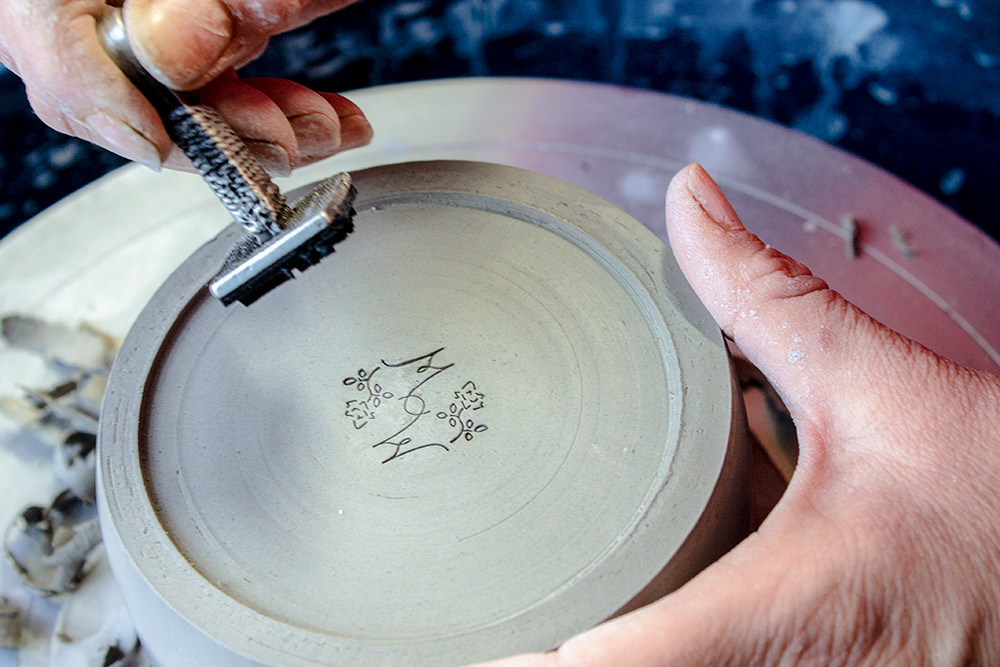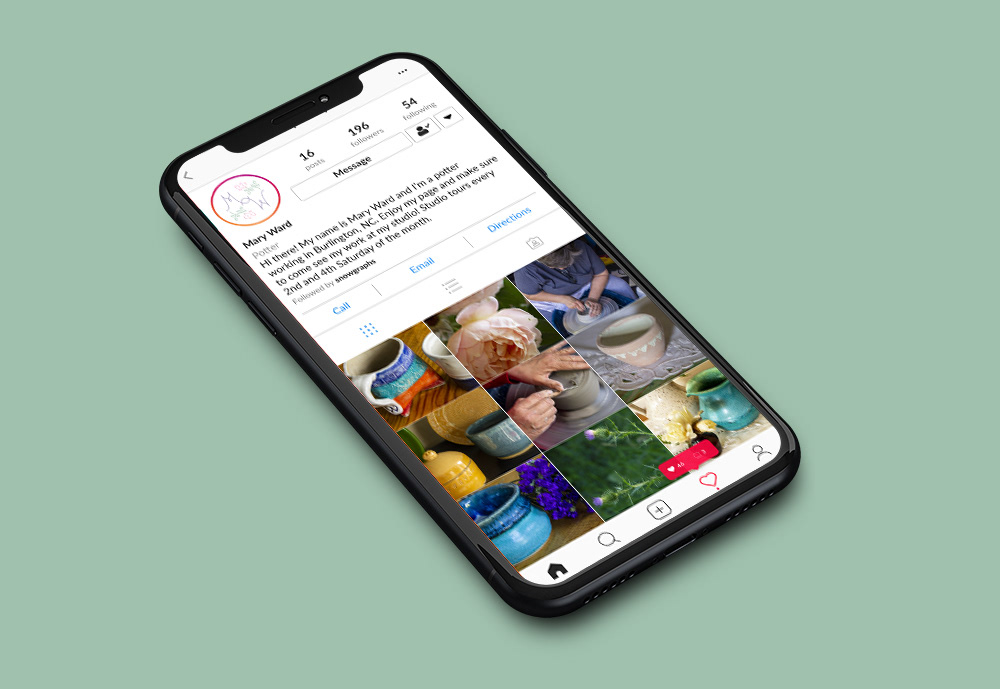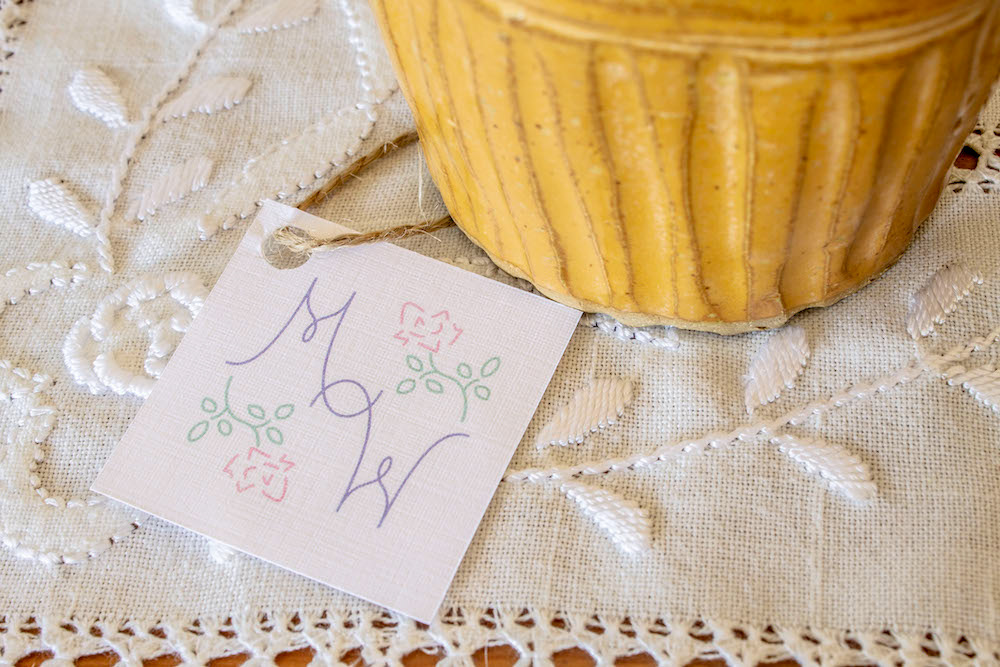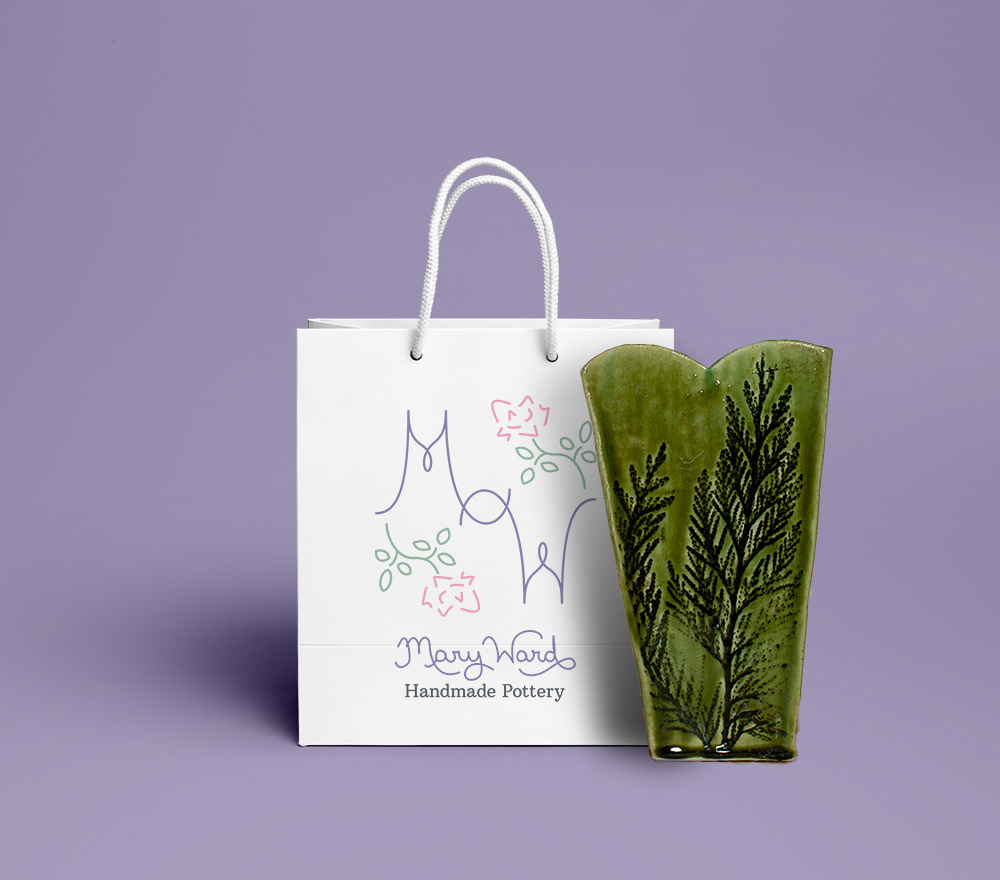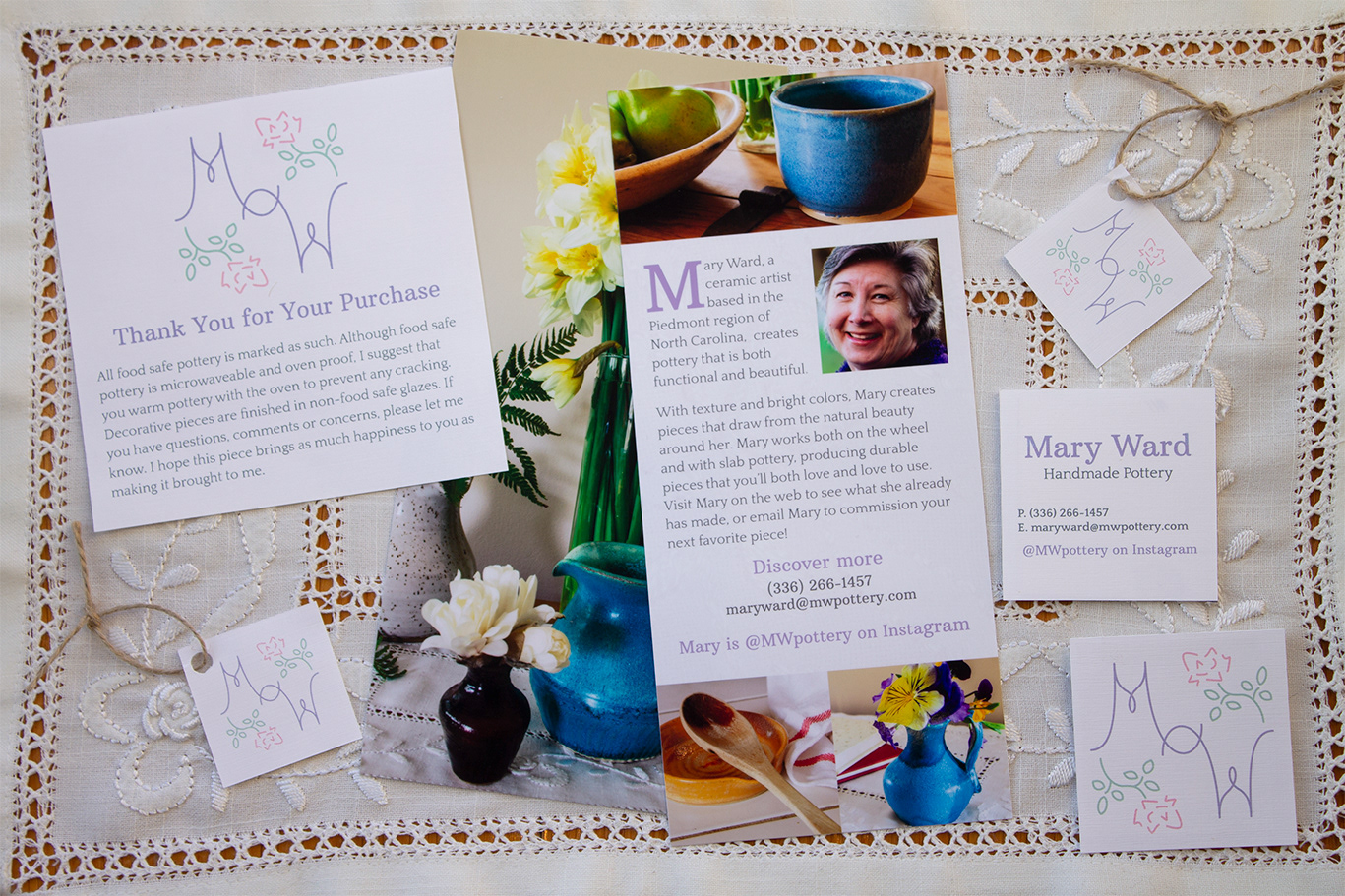 In addition to designing Mary's branded material, I photographed her at work and I also photographed several of her finished pieces. These photographs would be for her to use in the future for any professional needs, such as her social media account, and to use on all future branded collateral.